El Dr. Soler ofrece mañana una conferencia magistral en el Congreso Internacional de ASCRS | Innova ocular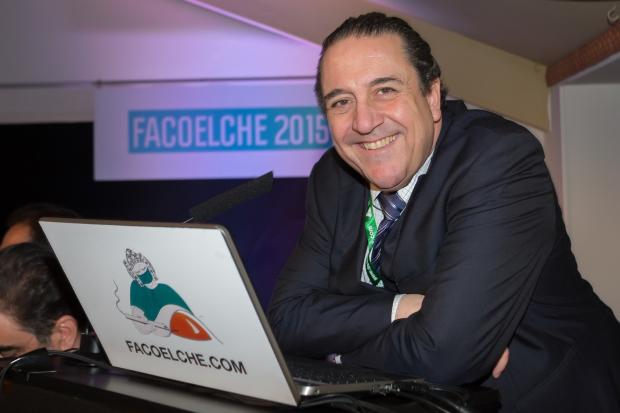 EL DR. SOLER ACUDE AL FORO COMO REPRESENTANTE ESPAÑOL Y DESTACADO PONENTE
El Dr. Fernando Soler, director médico del centro Innova Ocular Dr. Soler -perteneciente a la red de clínicas de Microcirugía Ocular de mayor prestigio y tradición de España, Innova Ocular-, ofrece mañana sábado 18 de abril una conferencia magistral en el Congreso Internacional de San Diego ASCRS (American Society of Cataract and Refractive Surgery), donde presentará las novedades registradas en la Oftalmología europea durante el último año y un estudio sobre las lentes multifocales.
El Congreso de la ASCRS es el simposio científico-médico más importante a nivel mundial sobre cirugía refractiva, presbicia y cataratas y el Dr. Fernando Soler acude como representante español y destacado ponente.
"Es un orgullo aportar conocimiento, presentando las novedades y técnicas de última generación en la especialidad oftalmológica tan evolutiva y desarrollada en el marco del congreso americano", ha declarado el director médico de la clínica Innova Ocular Dr. Soler y también director de FacoElche, reunión científica dedicada a la cirugía facorrefractiva que se celebra cada año en la ciudad alicantina de Elche y que se ha convertido ya en una cita imprescindible en la especialidad.