Cataracts | Innova ocular

How are cataracts treated?
Cataract surgery involves removing the crystalline lens and replacing it with an intraocular lens that performs the same function. A method known as phacoemulsification is used to remove the lens and it is performed by making tiny incisions which are so small that they do not require sutures.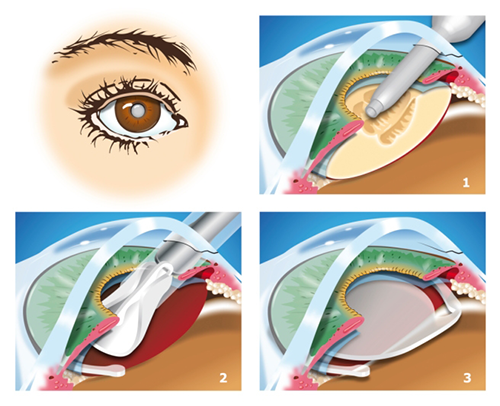 Nowadays, these incisions, the opening of the lens, and its initial fragmentation, can be done conventionally or using femtosecond laser for greater precision.
Cataract surgery is performed under topical anaesthesia (eye drops) and is completely painless.
This technology enables outpatient treatment and a fast recovery and return to daily activities.