Corneal rings | Innova ocular
Treatment
The development of intracorneal rings has revolutionised the treatment of this condition, as it is a procedure that can be used before cornea transplant, delaying or even avoiding this type of surgery in young patients.
Treatment with intrastromal rings involves implanting one or two semicircular segments of acrylic material with a variable thickness in the cornea.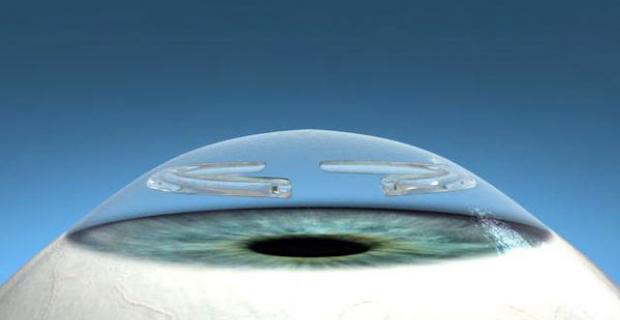 Corneal rings are surgically implanted, flattening the centre of the cornea and correcting the point at which images are focused on the retina, thus improving vision.
Intrastromal rings have the added advantage that they can be removed or replaced if they do not fulfil their function or if they are not tolerated.